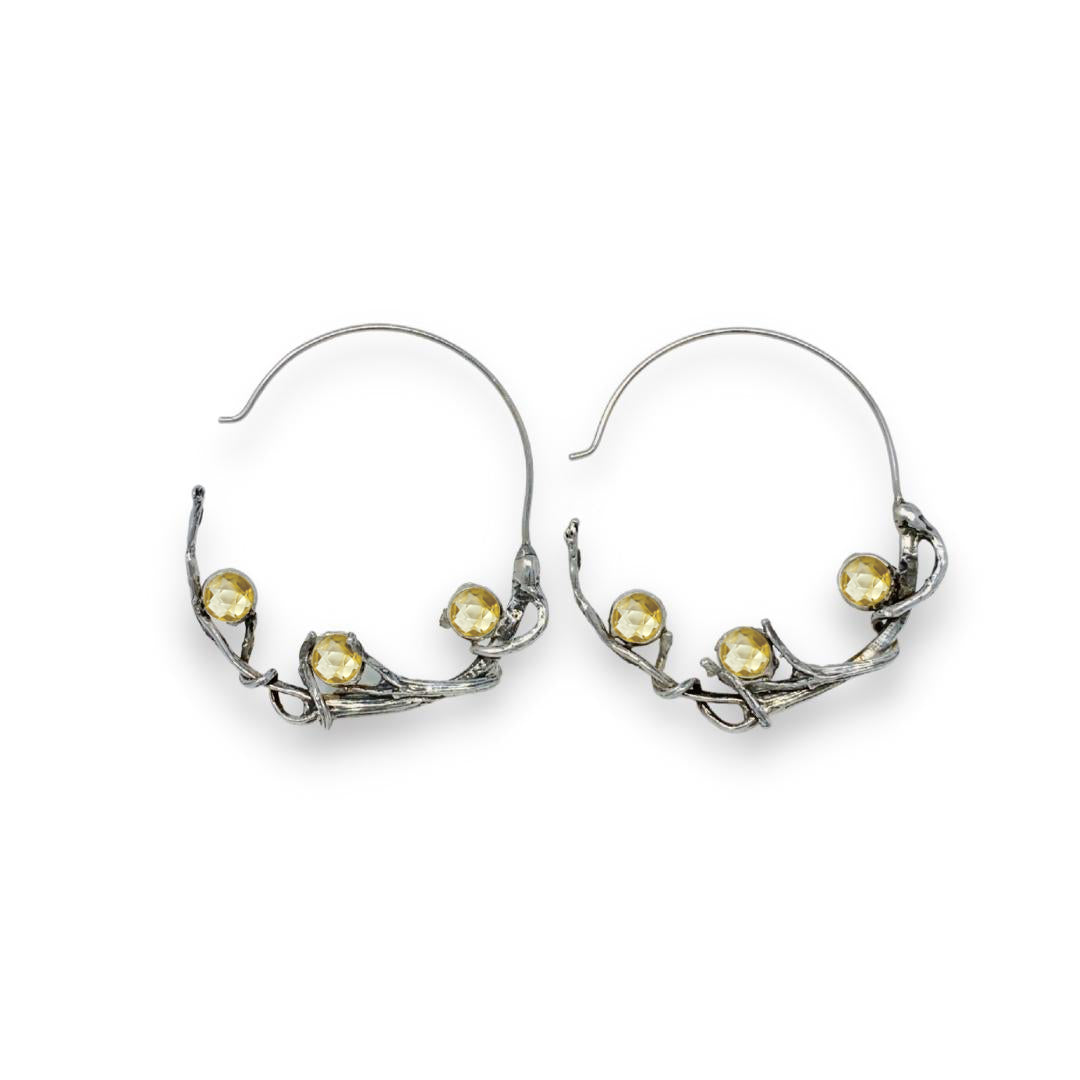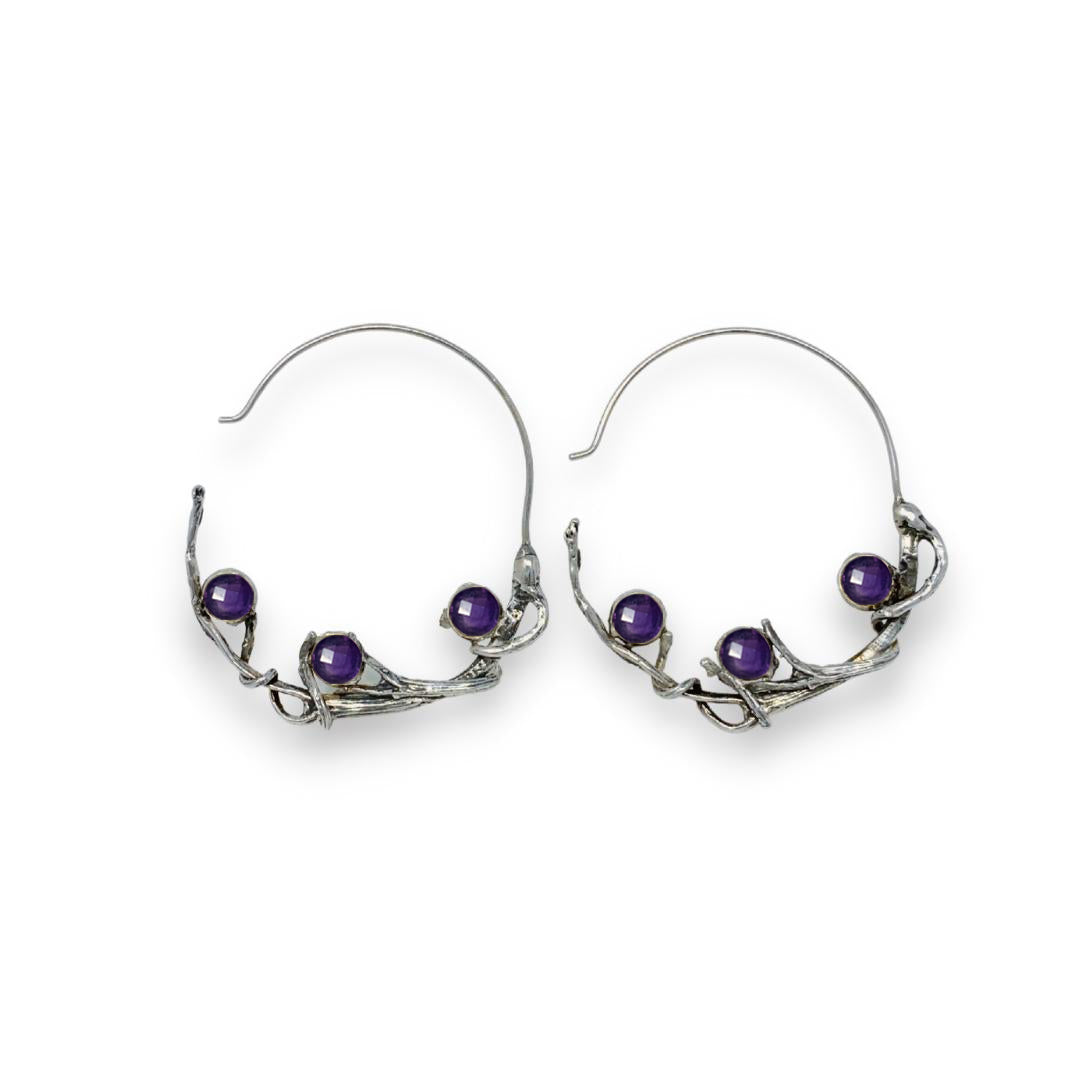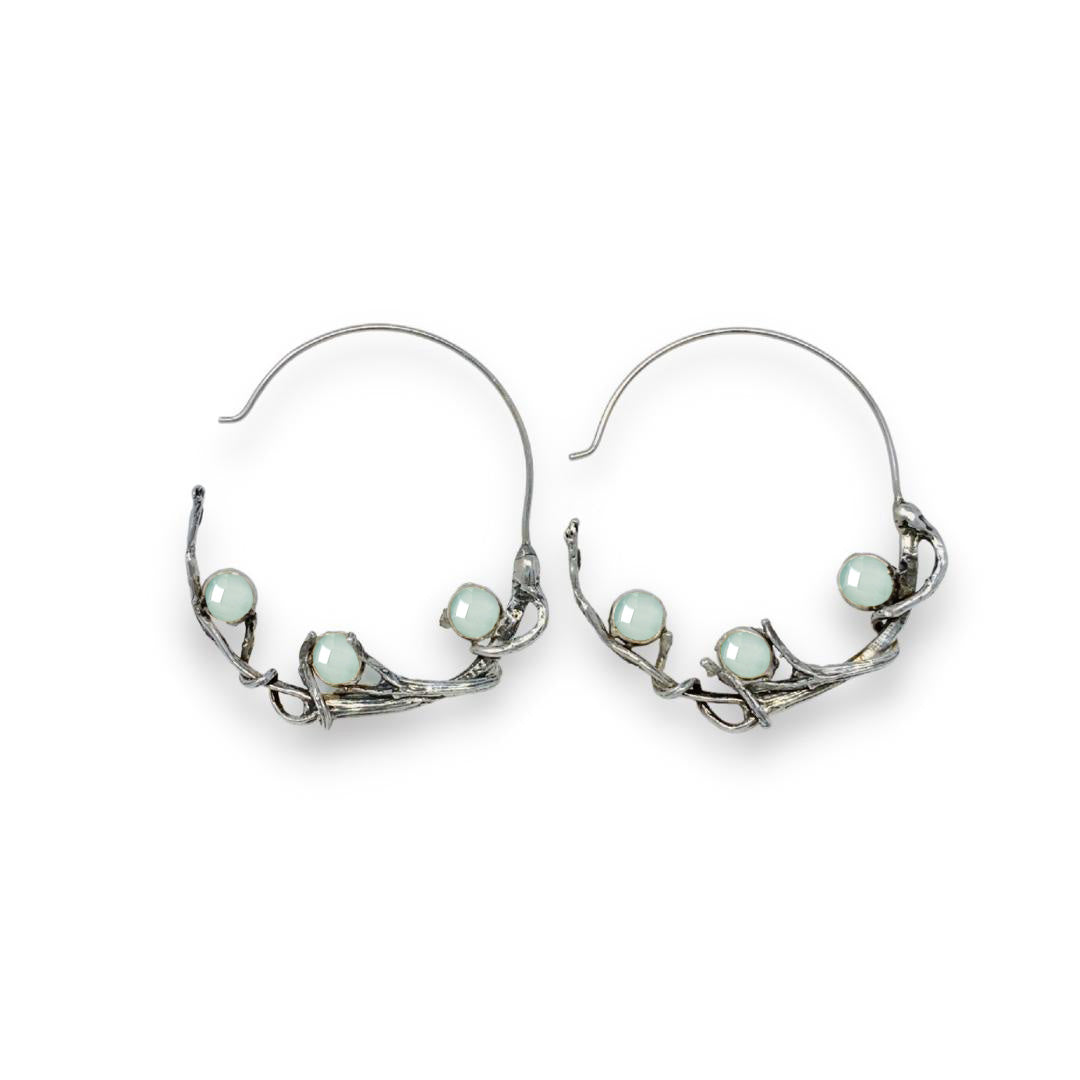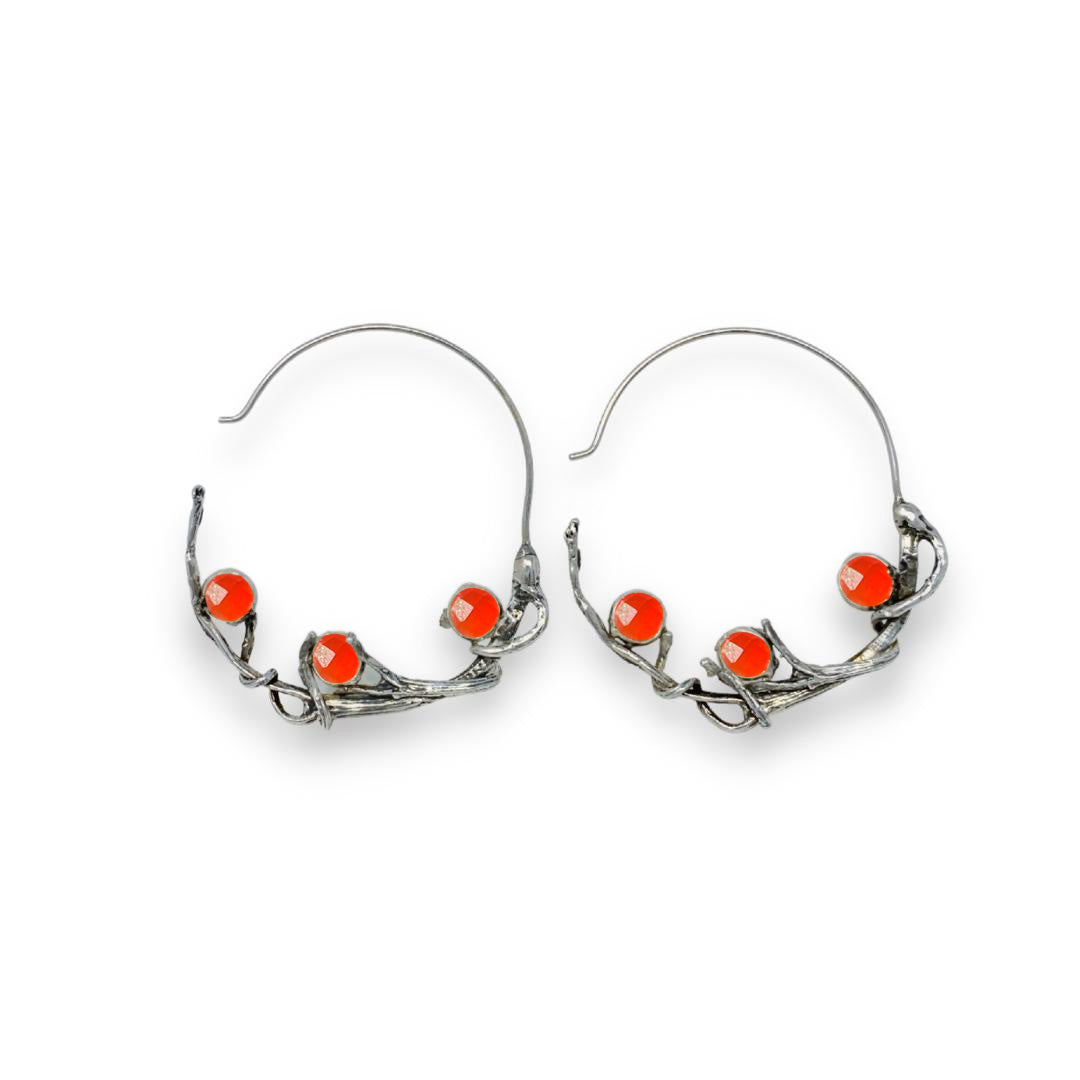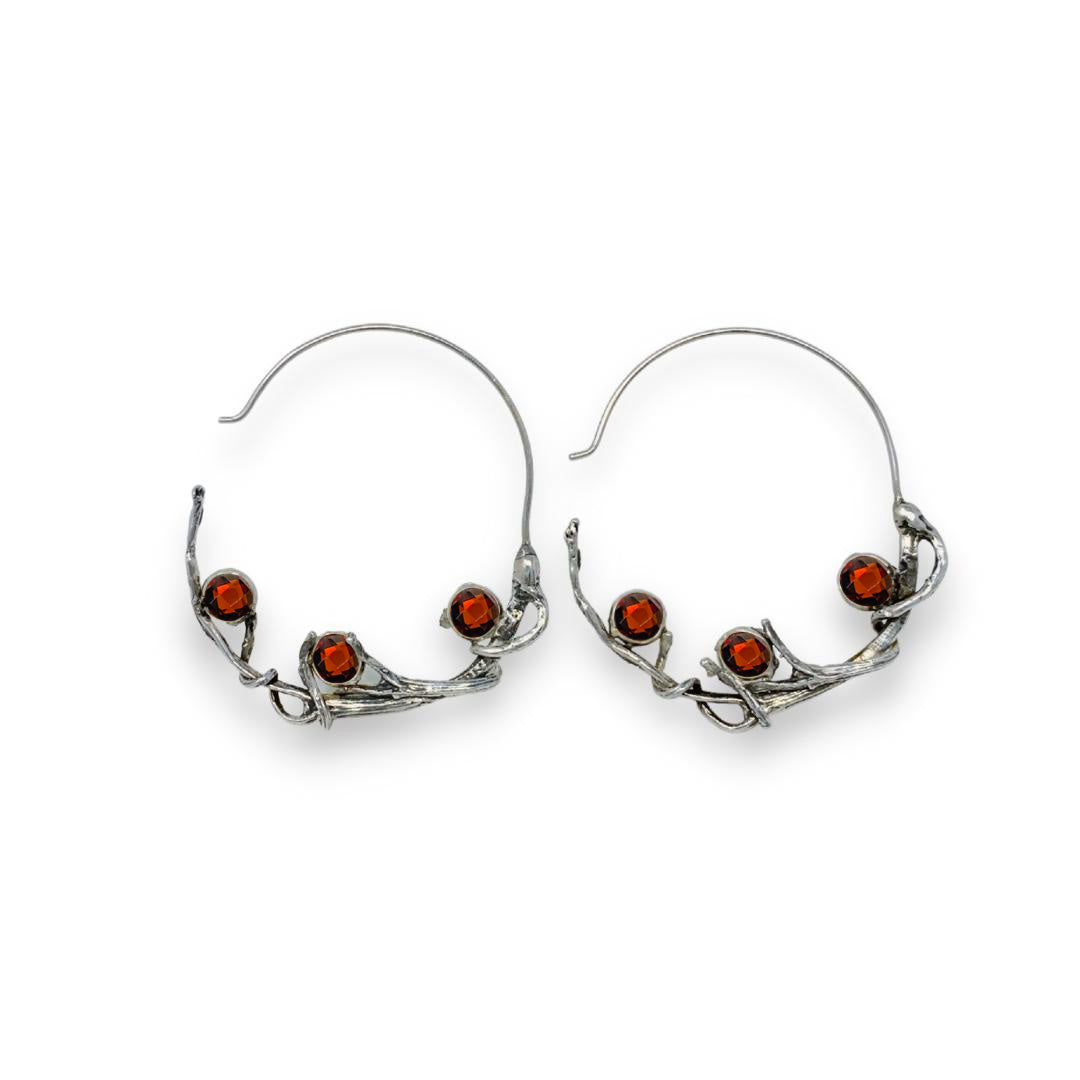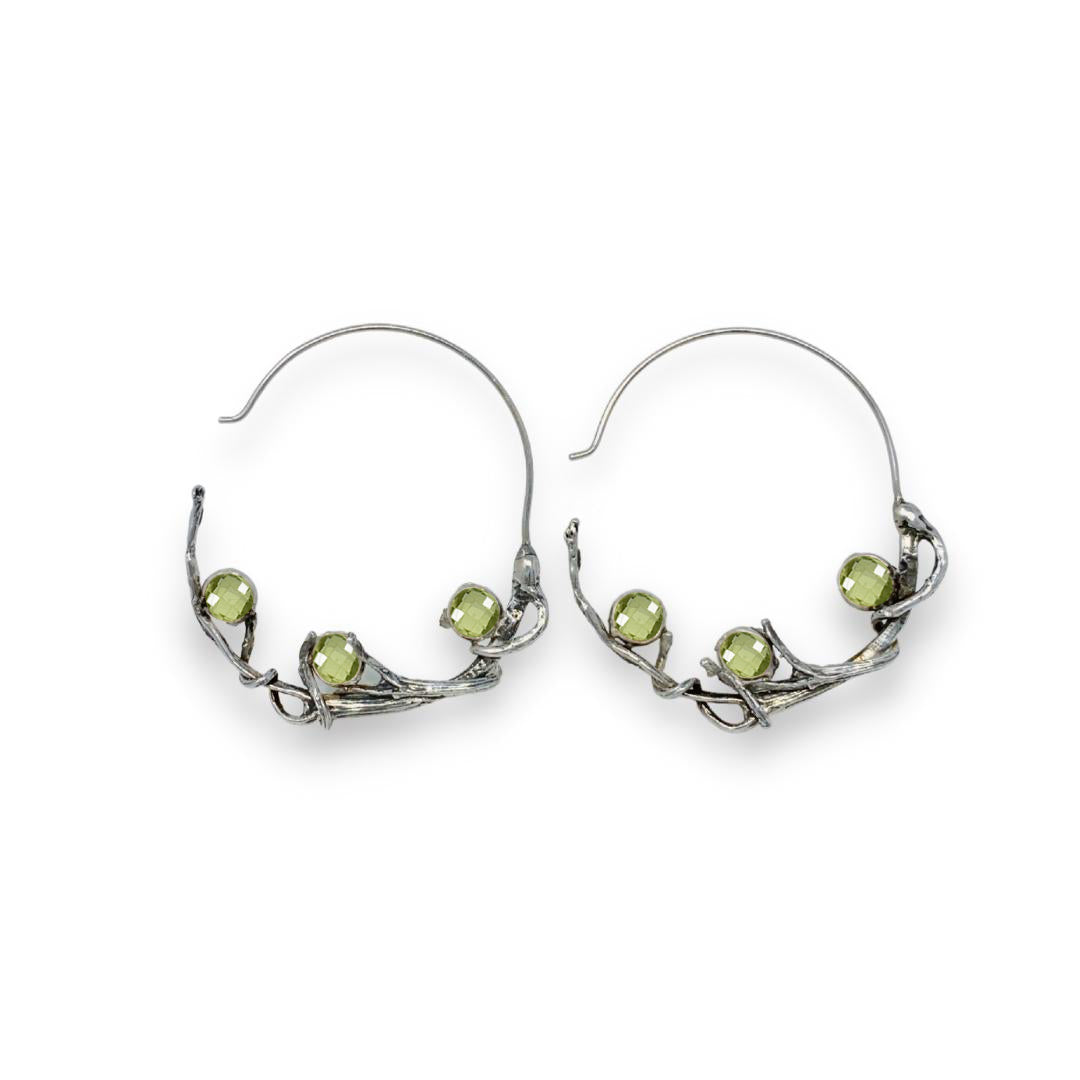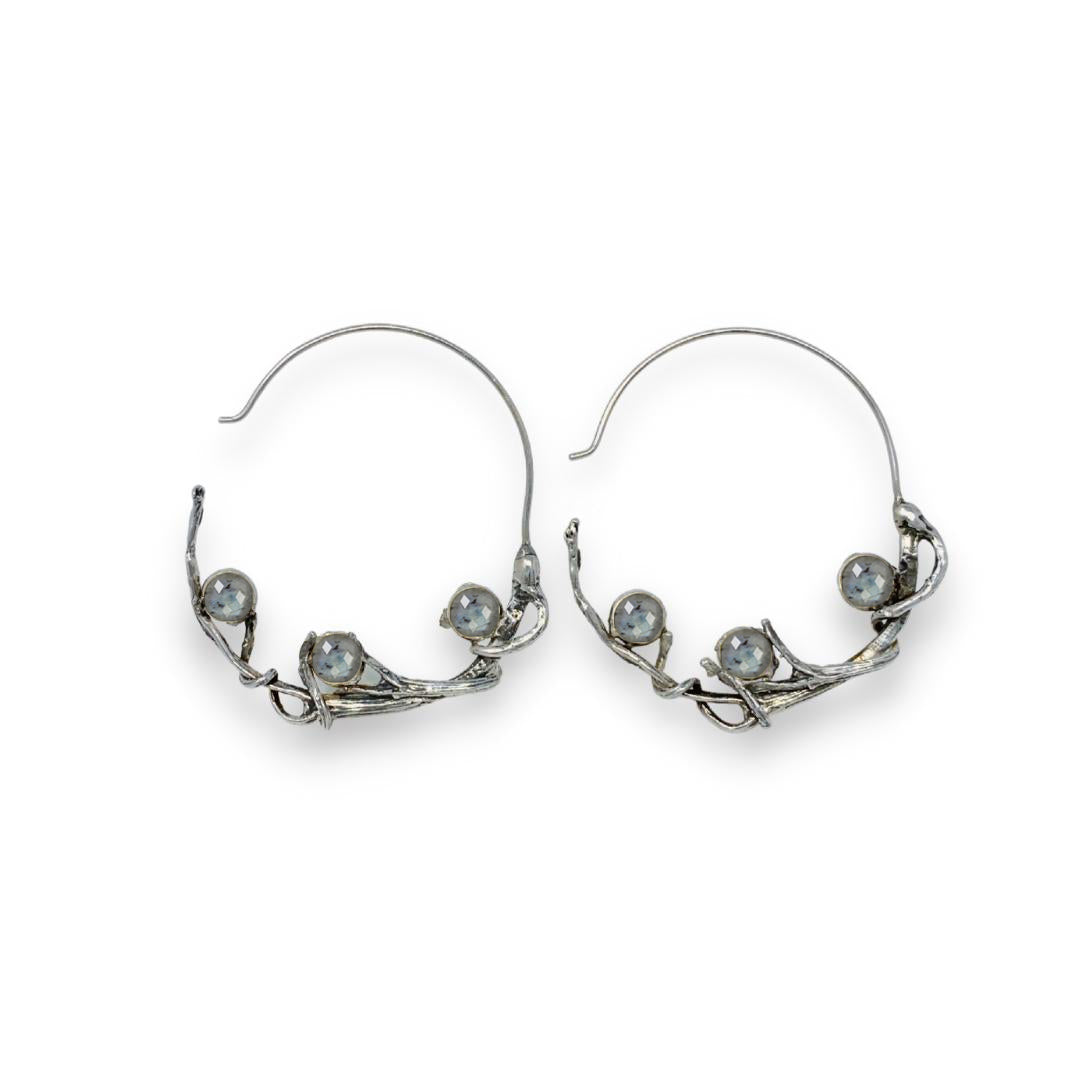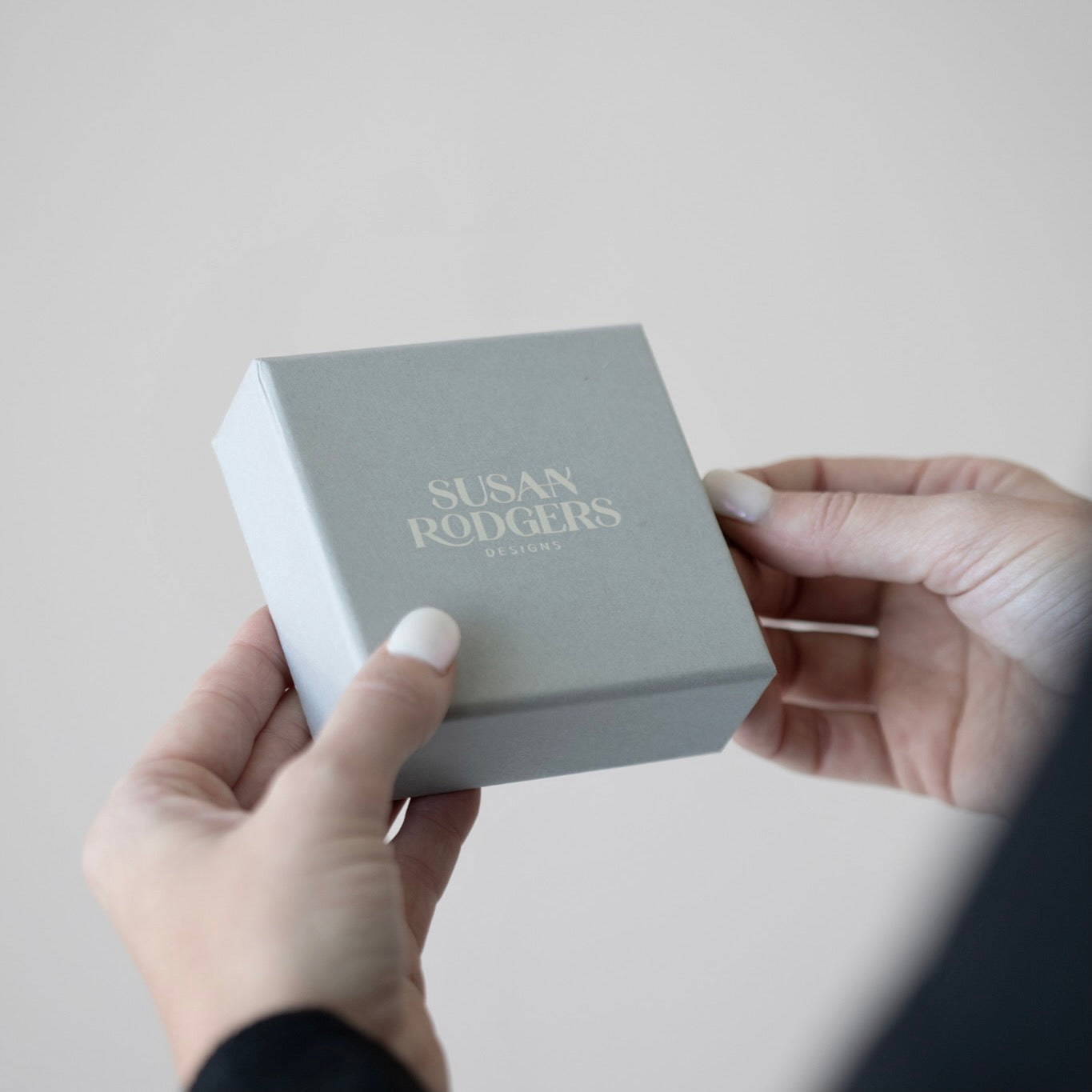 Maleficent Hoops with stones
In stock
The crown-like appearance of these thorny silver branches give these unique hoop earrings a wonderfully wicked feel. Handcrafted sterling silver willow branches bend, flow, and intertwine for magnificent visual effect. The captivating rough appearance of the details of these nature-inspired hoops are accented with beautifully faceted semi-precious stones. 
Details
Size: 1 1/4" in diameter  
Ear Wire: Hoop
Material: Recycled sterling silver, semi-precious stones.
Packaging: 100% recyclable gift box containing tarnish-resistant tissue.