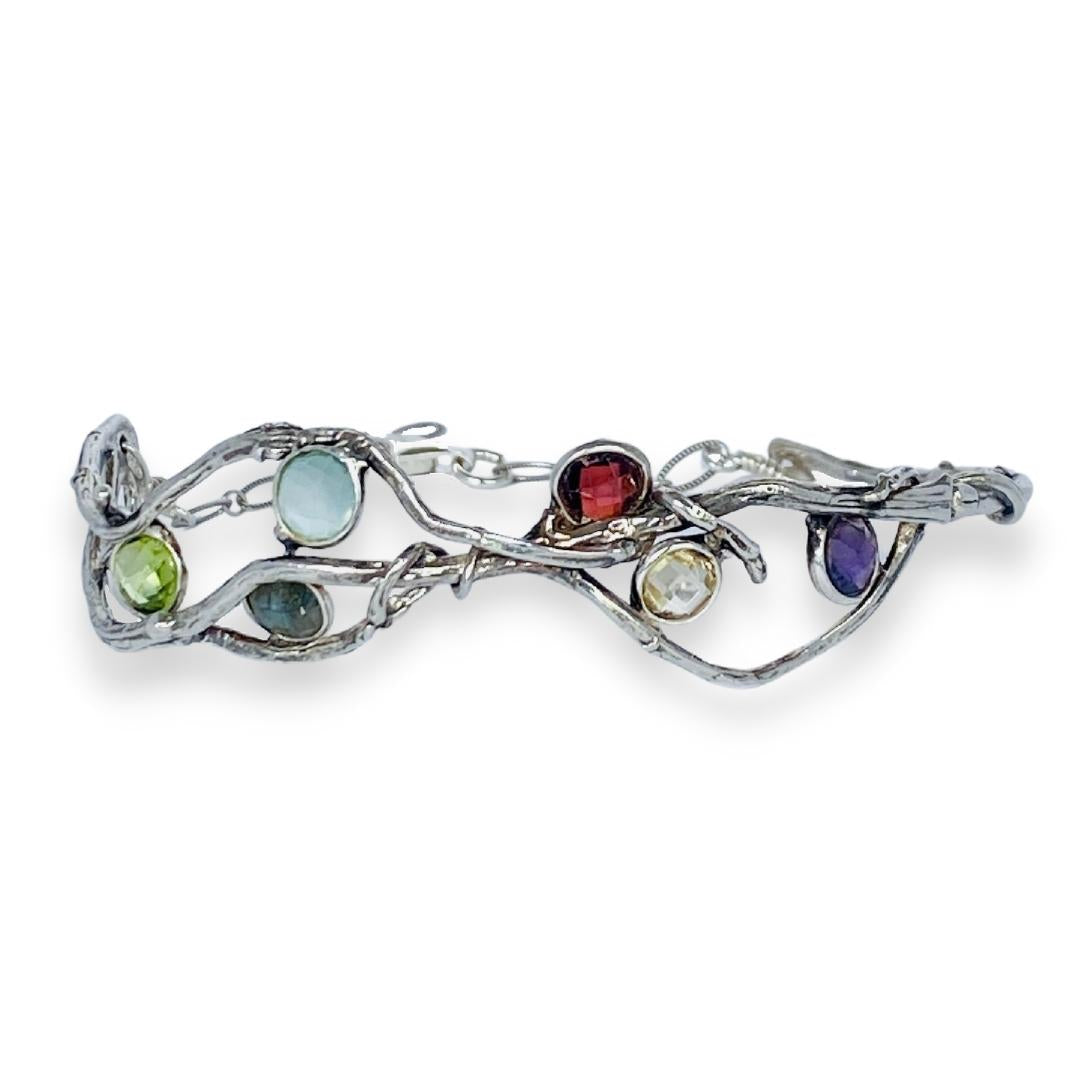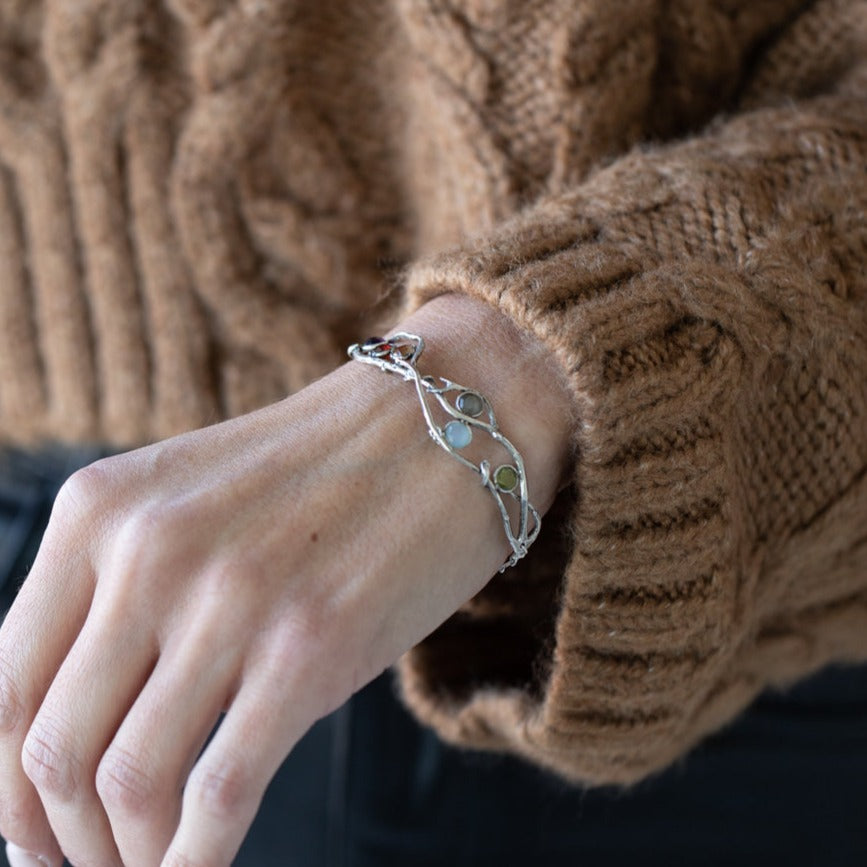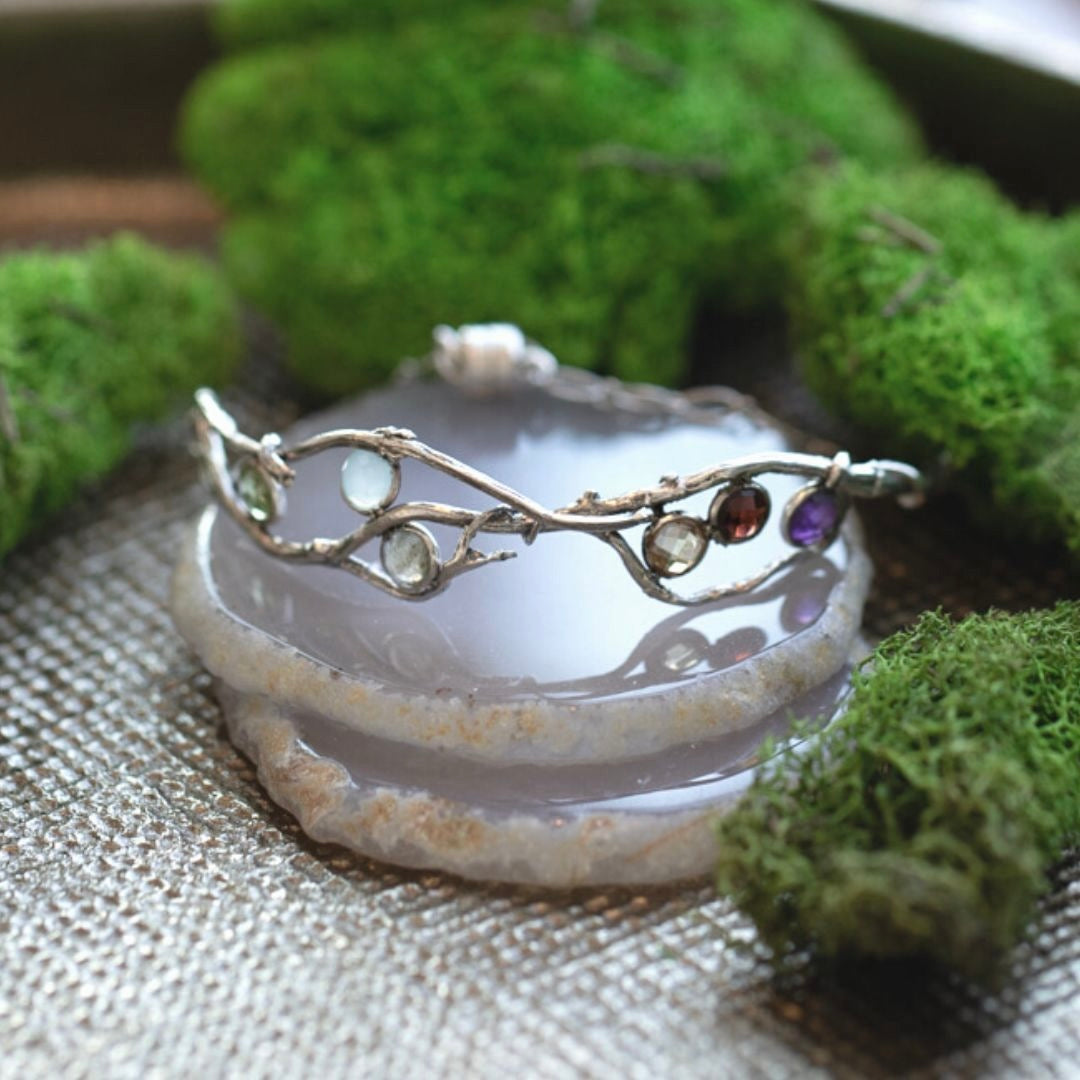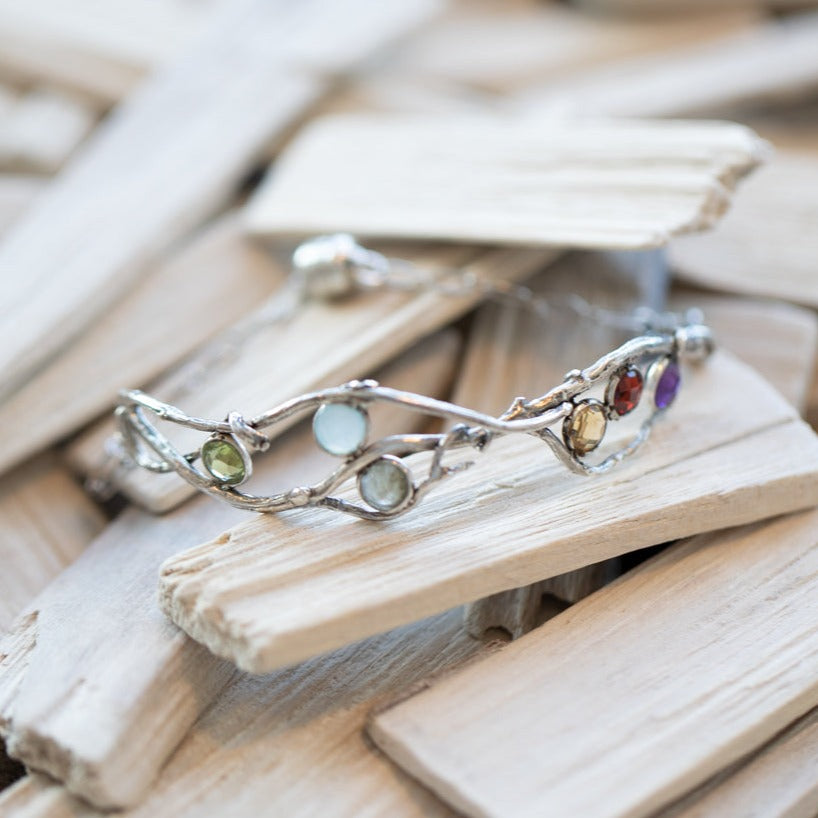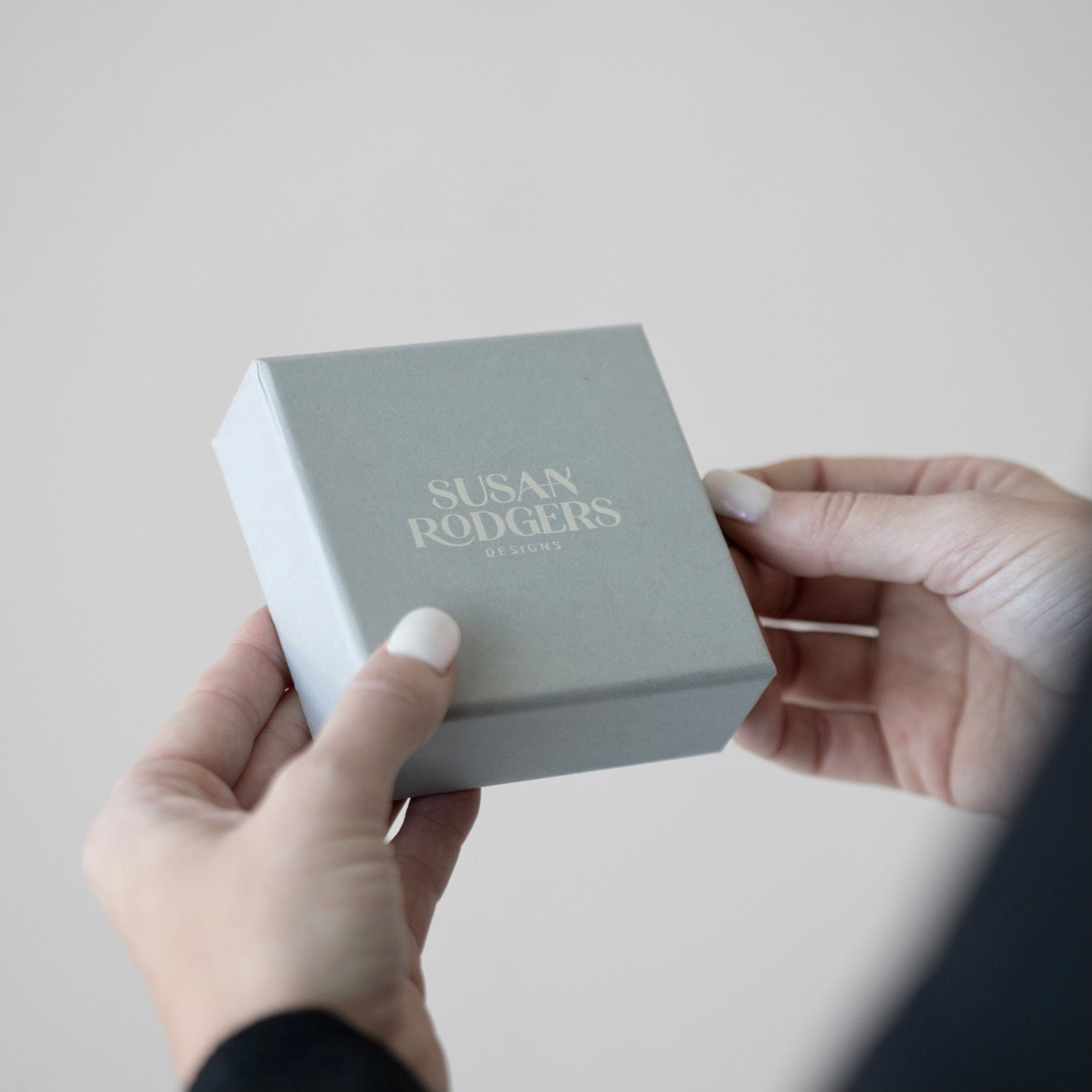 Drift Bracelet with assorted stones
In stock
Inspired by the natural beauty of willows, this handcrafted silver bracelet doesn't miss a detail. Small silver branches, lithely intertwine and wind around the wrist. Semi-precious stones recreate the colorful buds of these trees, making this unique bracelet a natural work of art.
Details
Length: 7 1/2" to 8"
Material: Recycled sterling silver, peridot, garnet, labradorite, citrine, amethyst, aqua chalcedony
Chain: circular flat cable chain with 3.6mm sterling silver links
Clasp: Magnetic 
Packaging: 100% recyclable gift box containing tarnish-resistant tissue.
Other Information:
Our designs are made with precious/semi-precious stones and each is unique due to natural variances in each stone.