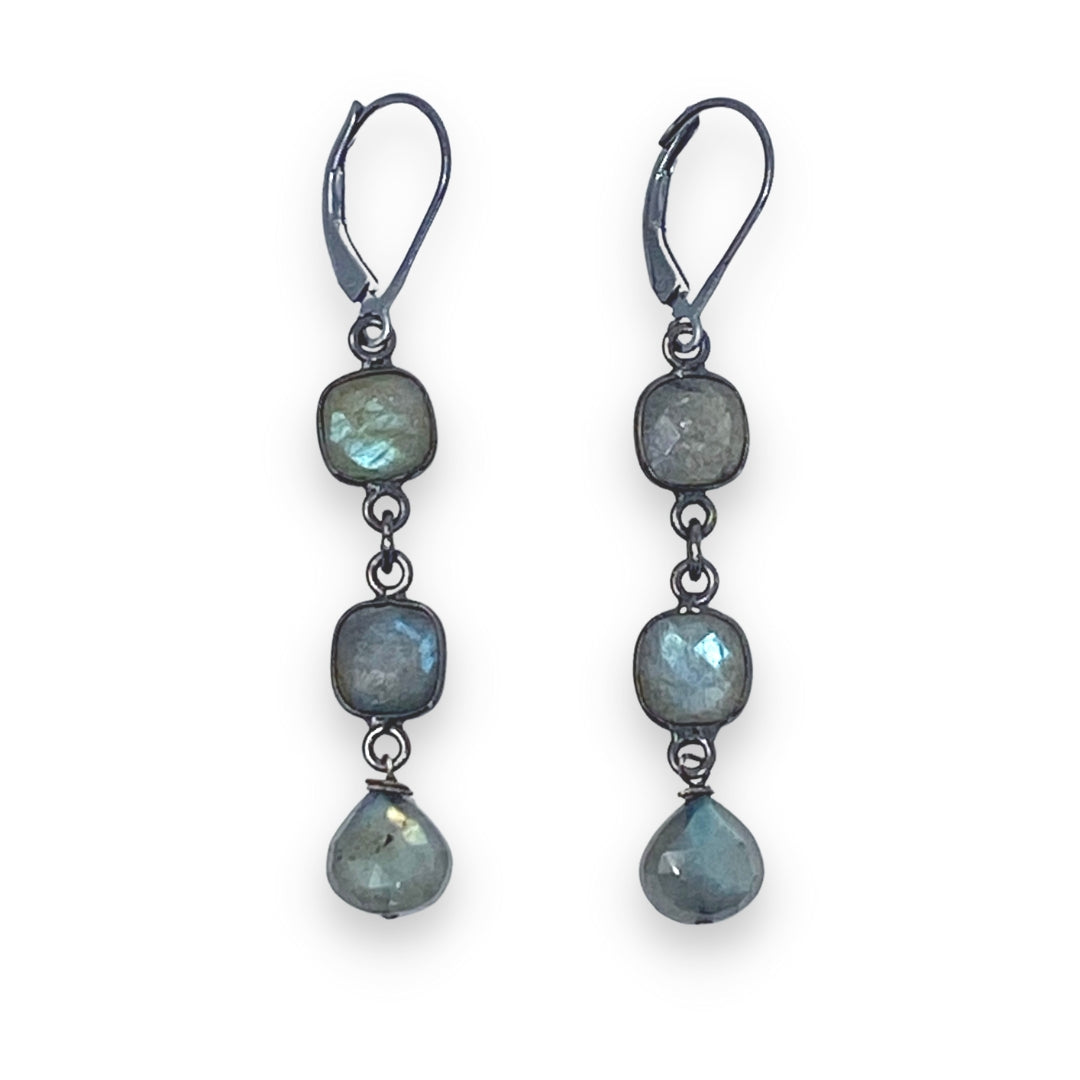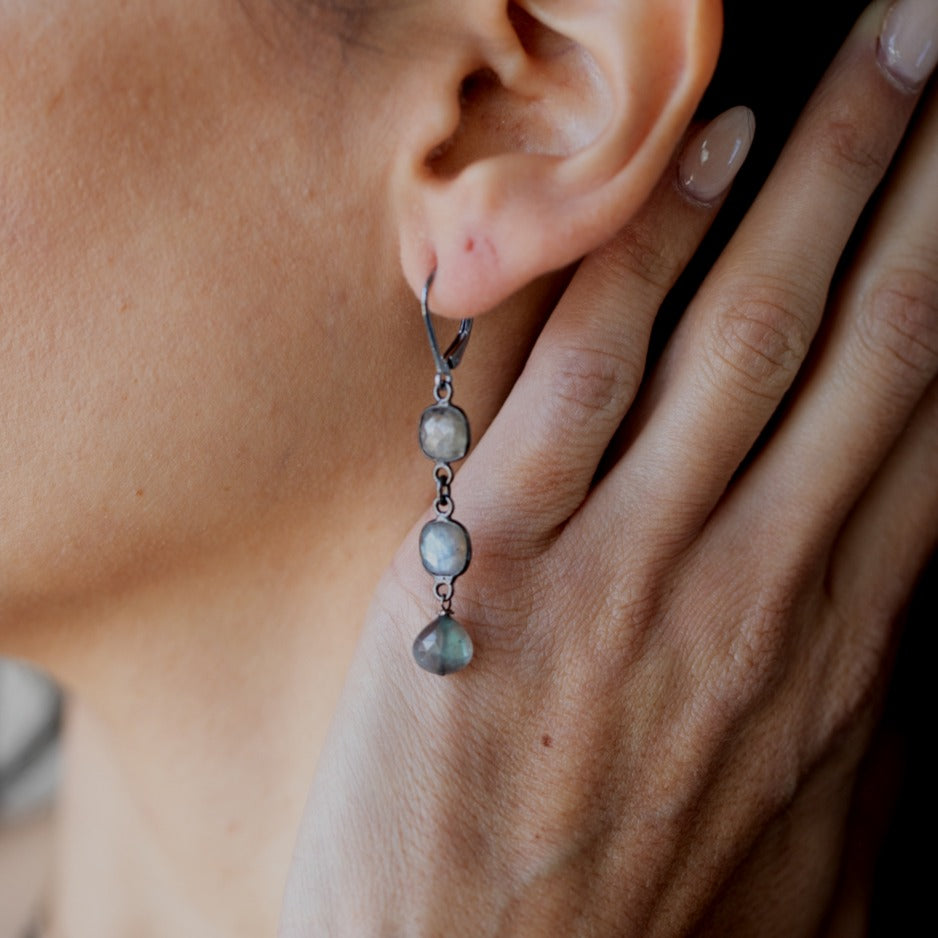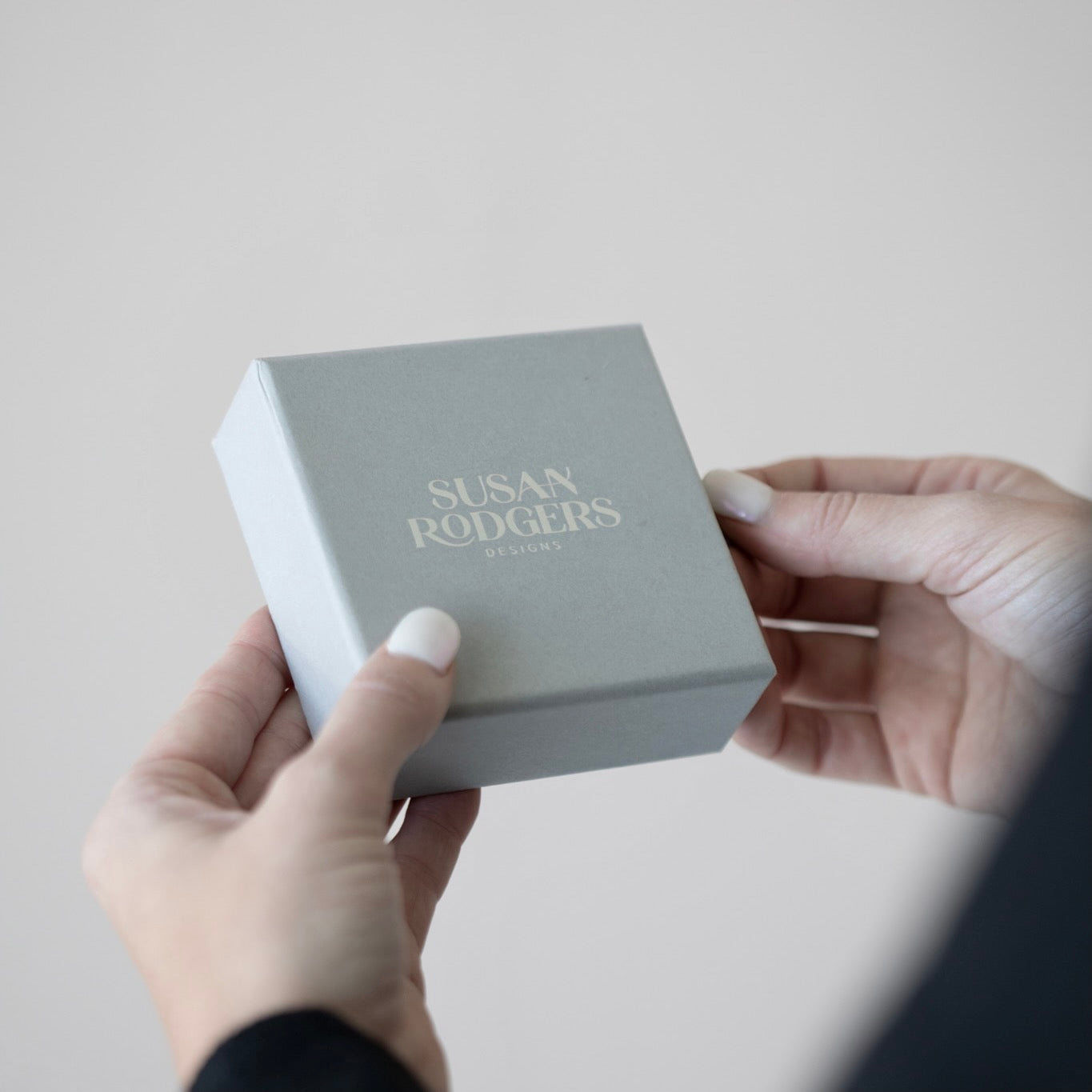 Cascade Earrings
In stock
These bezel-set labradorite beauties are perfect for everyday wear. Complemented by matching briolettes, they hold a secret shine, whose truth is revealed in small flickers of flash. Labradorite is known for its brilliant effect when kissed by light. Labradorites, like in life, show how even in moments of darkness, there's always a stunning breakthrough of light to be found.
Details
Length:
2 1/4" including ear wire
Ear Wire: Oxidized lever-back
Material:
 Recycled sterling silver, 
labradorite gemstone
Packaging: 100% recyclable gift box containing tarnish-resistant tissue.
Other Information:
Our designs are made with precious/semi-precious stones and each is unique due to natural variances in each stone.