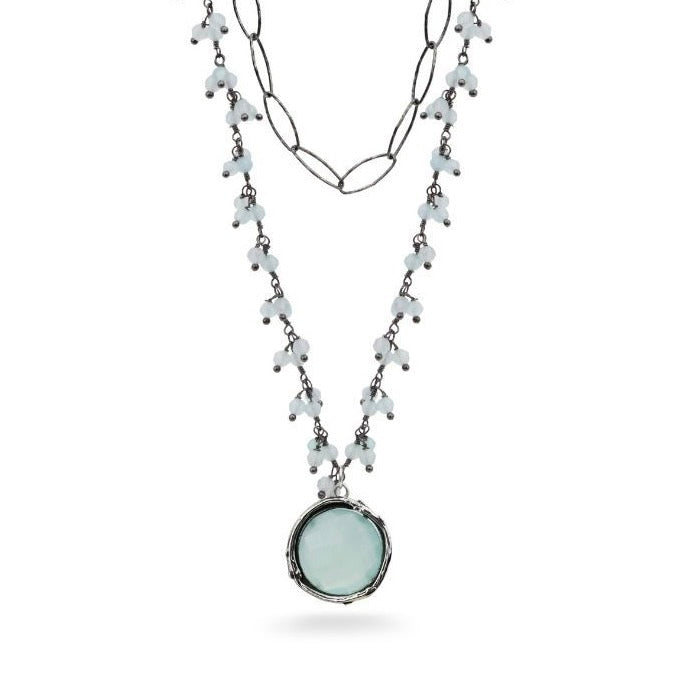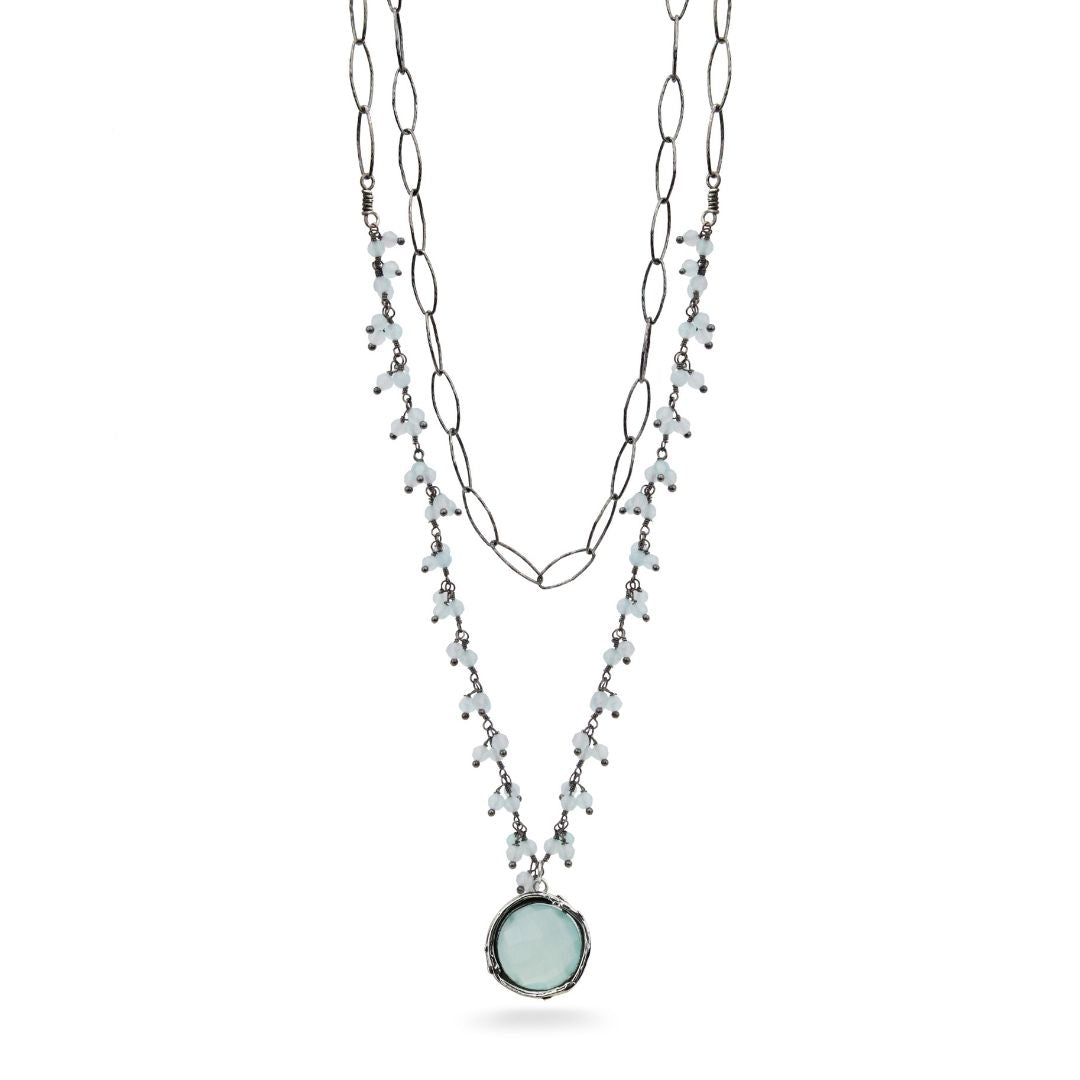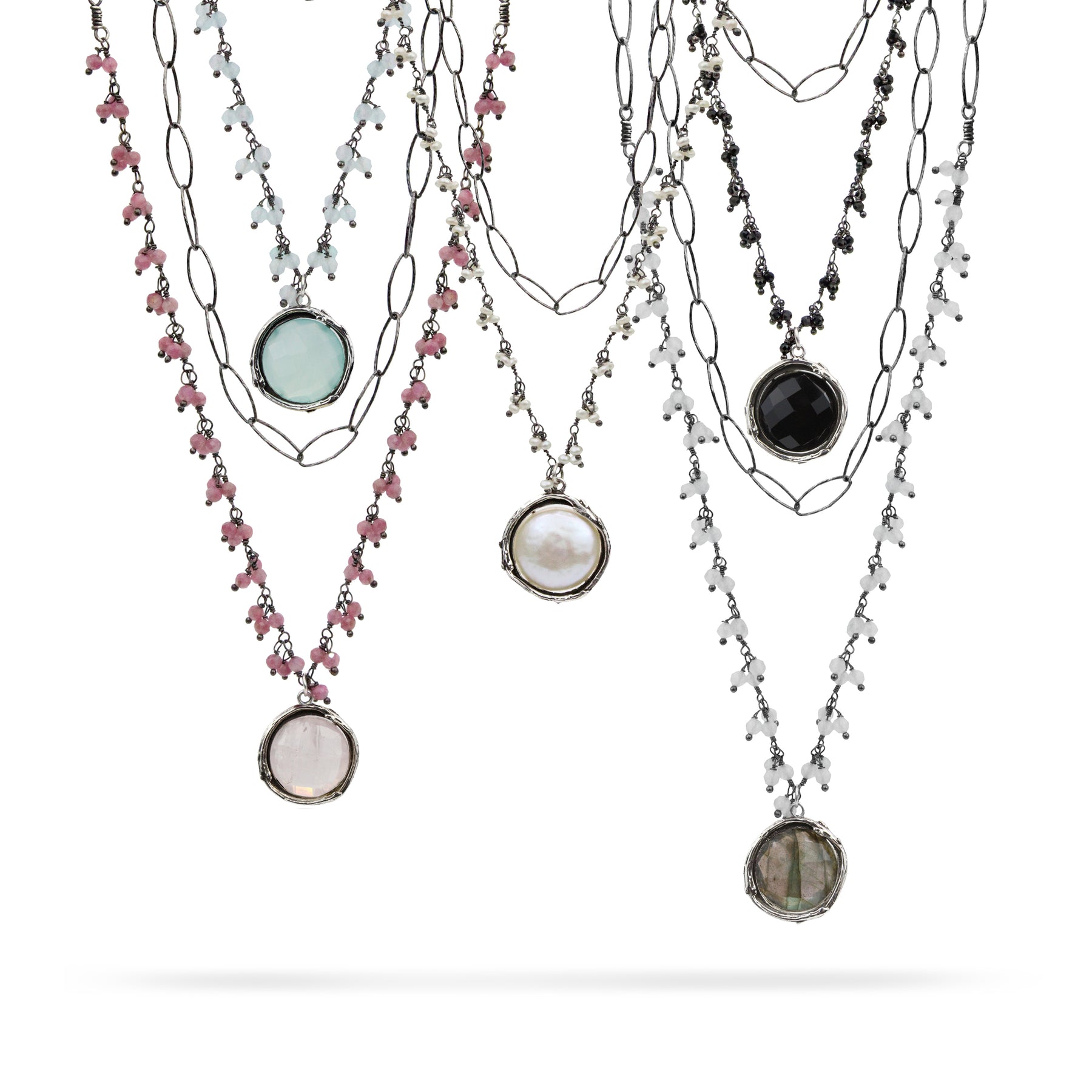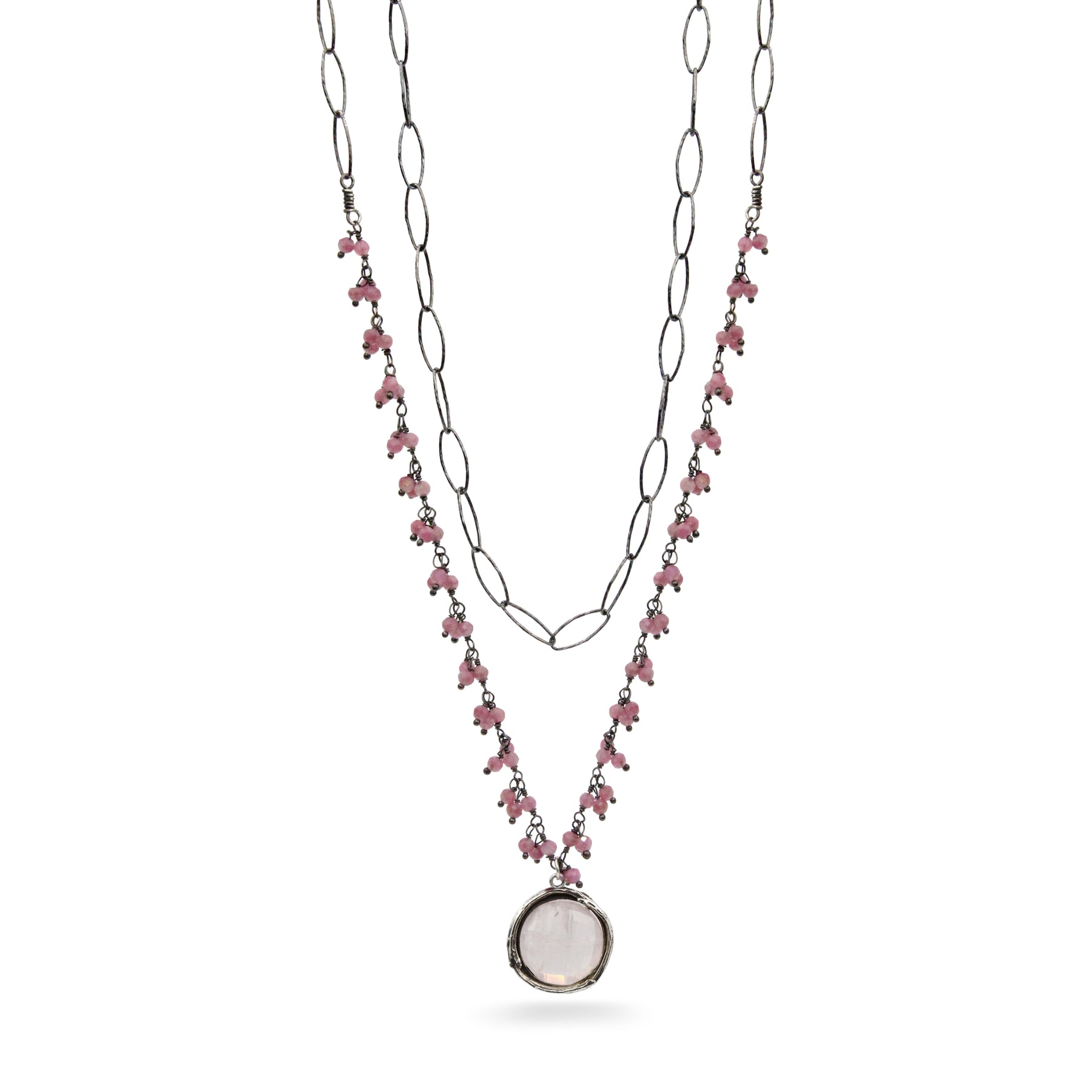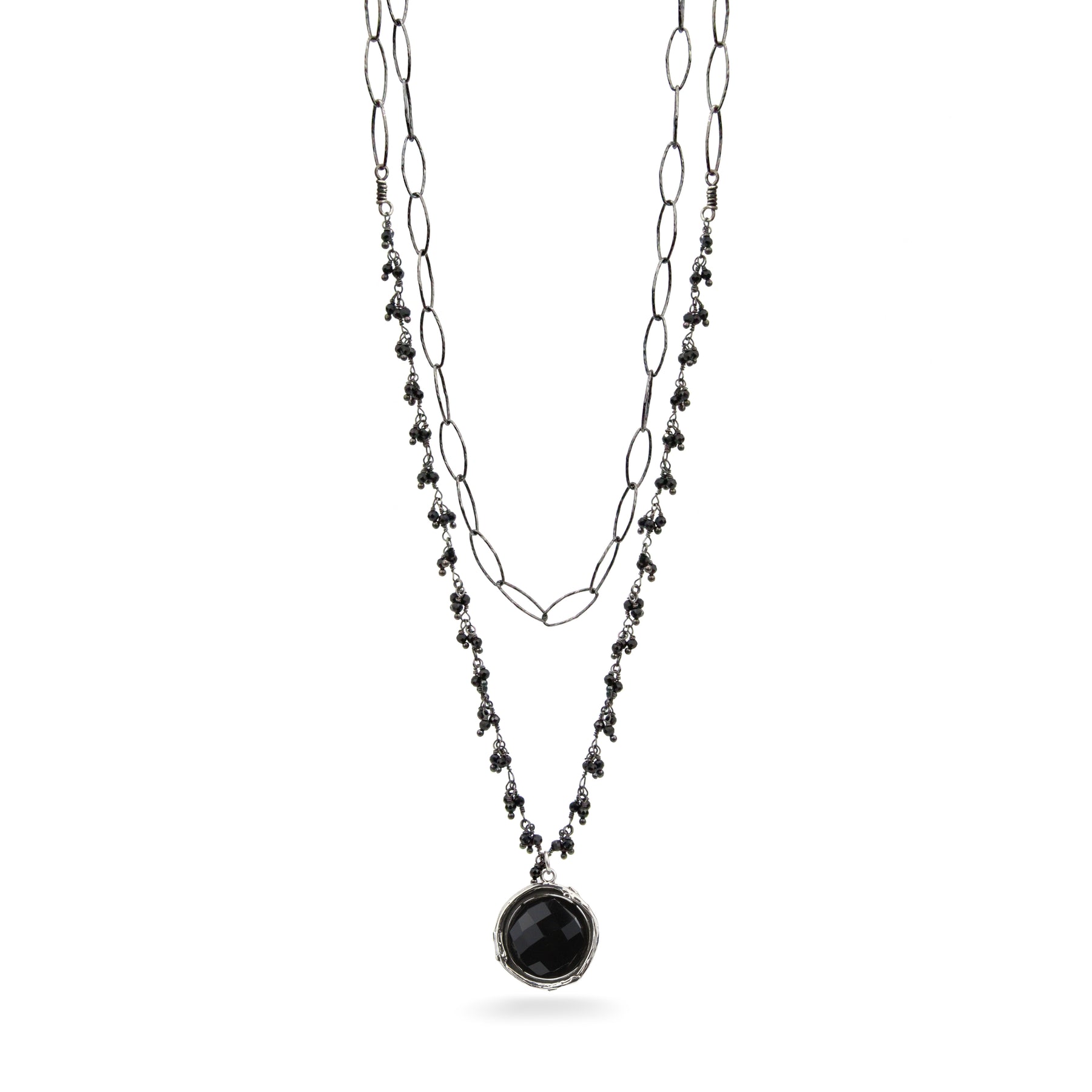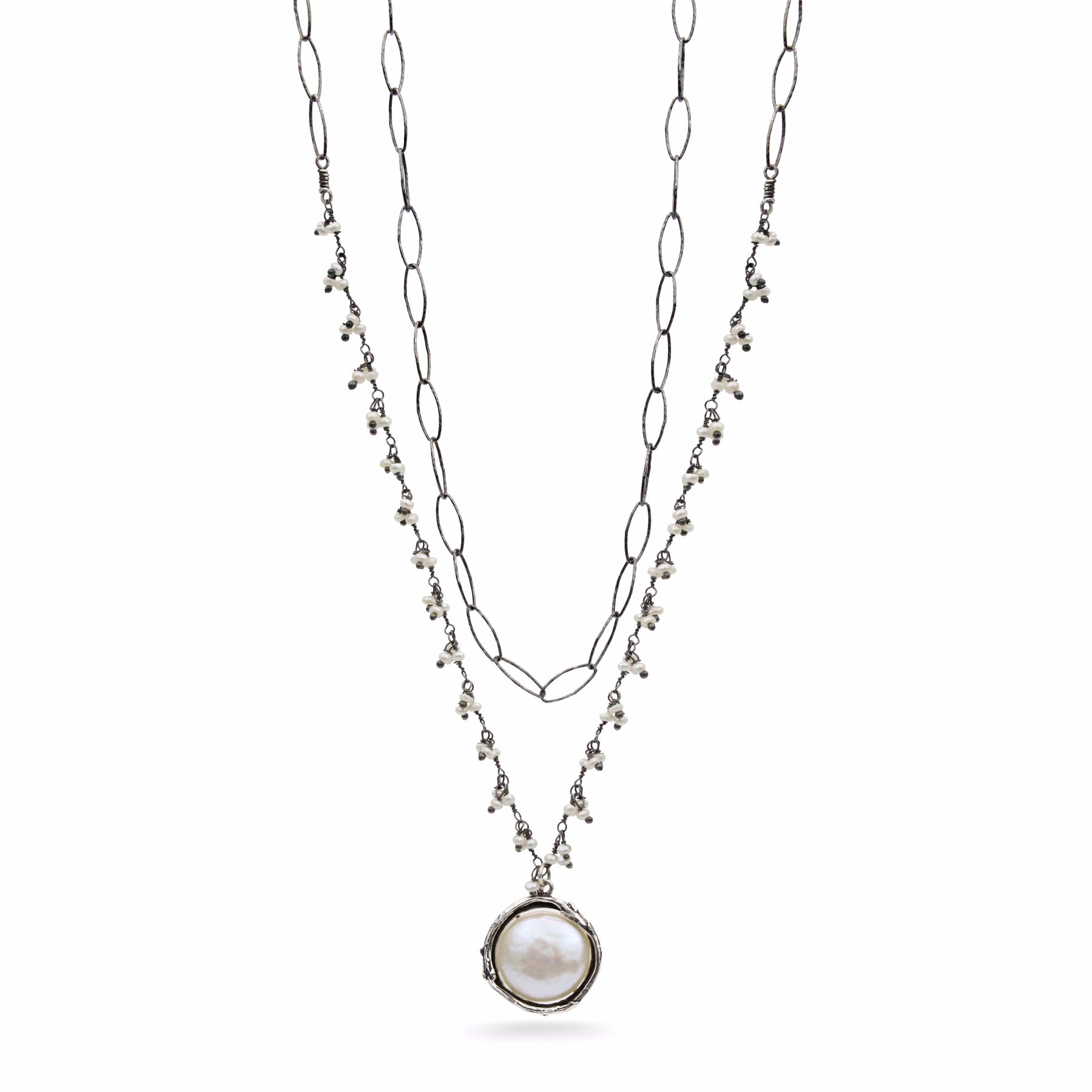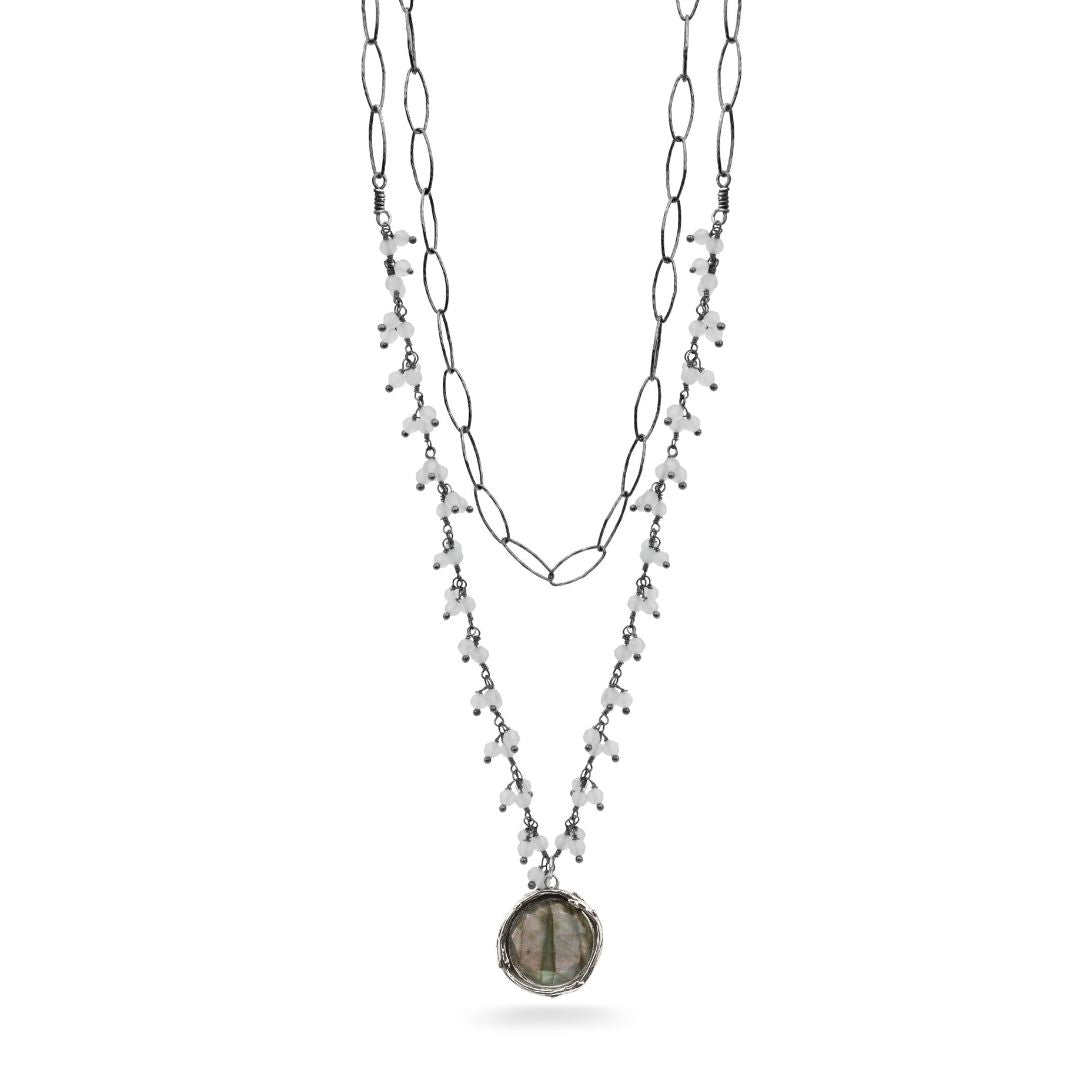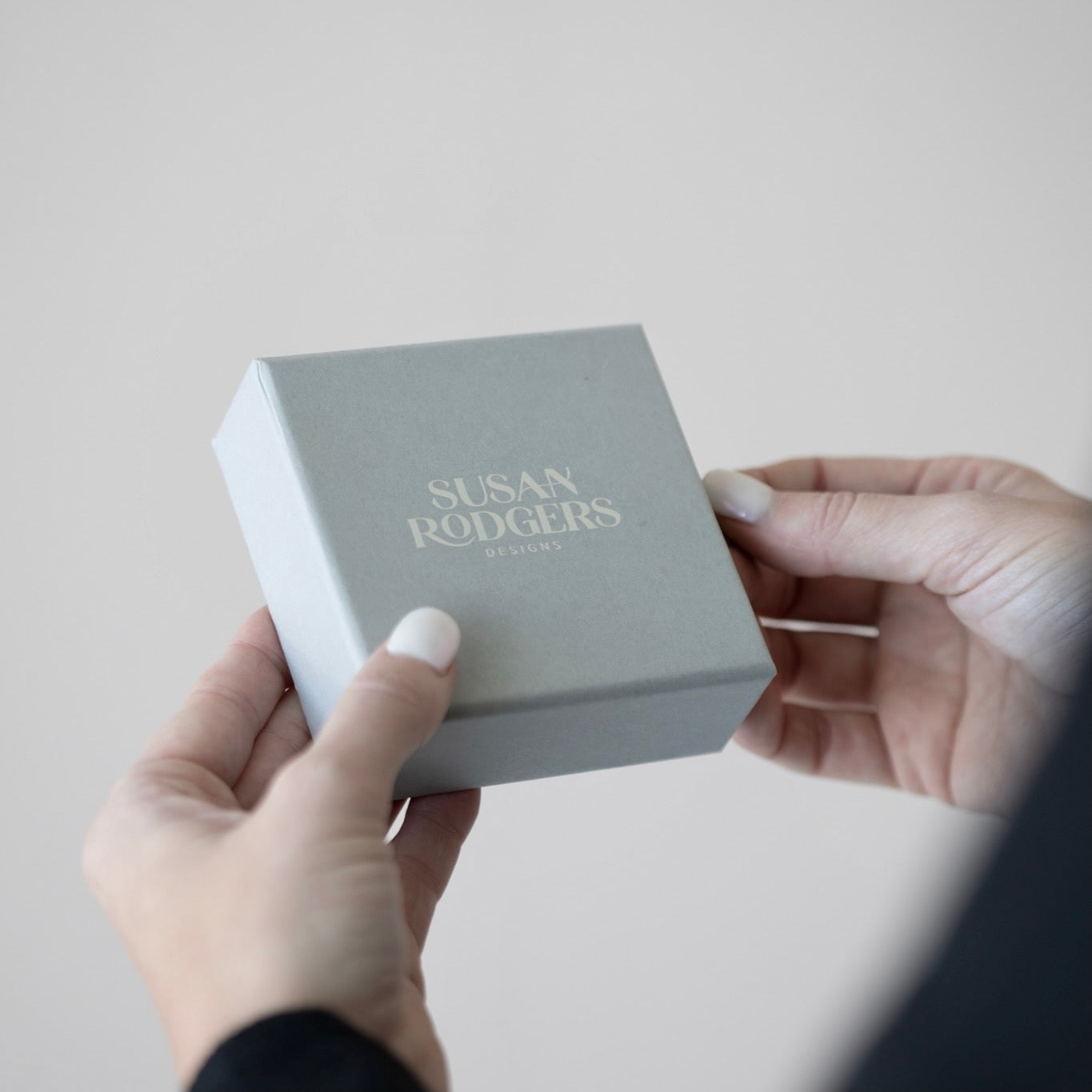 Appeal Necklace
In stock
Textures and delicate details abound in this endlessly appealing necklace. Gunmetal links are fringed with vibrant gemstones. A faceted rose-cut semi-precious stone twinkles within a nest of twigs. Adding intrigue to the piece is the second layer of the chain. Wear the Appeal Necklace when you want to make an eye-catching statement. Available in tourmaline and rose quartz combination, labradorite, aqua chalcedony, pearl, and onyx with black spinel combination.
Details
Pendant: 3/4" round
Material: Recycled sterling silver, gunmetal-plated sterling silver, semi-precious stones
Chain length: 18" and 20" chains
Chain: Oval diamond cut sterling chain with 4.8x12.5mm gunmetal-plated links
Clasp: Sterling with gunmetal plated lobster clasp
Packaging: 100% recyclable gift box containing tarnish-resistant tissue
Other Information:
Our designs are made with precious/semi-precious stones and each is unique due to the natural variances in each stone.